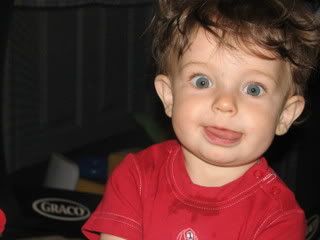 As each day passes and my son gets older (he's 19 months now!) I find that not only am I teaching him things, he is teaching me as well. My most prized masterpiece to date, he's truly become one of my greatest inspirations.

He is a willful and spirited child who is sometimes too smart for his (or my) own good! But he has a real knack for being goofy and his fits of uncontrollable laughter make for some great therapy. It is, afterall, the best medicine :)

He teaches me daily that it's okay to let loose, roll around on the floor, and laugh so hard your sides hurt. This is living and it rocks!