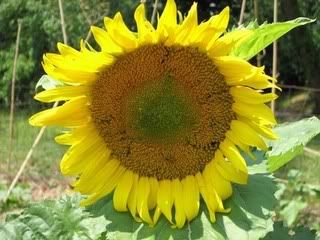 **********

Keep On The Sunny Side

There's a dark and a troubled side of life
There's a bright and a sunny side too
Though we meet with the darkness and strife
The sunny side we also may view

Keep on the sunny side...always on the sunny side
Keep on the sunny side of life
It will help us every day it will brighten all our way
If we keep on the sunny side of life

**********

This tune has been sung by various artists over the years and is seemingly played a lot here in the Blue Ridge Mountains. Afterall, it is a bluegrass classic. But no matter how many times I hear it, I never tire from hearing its message. Today, I am optimistic. How 'bout you?